Blog writing in and of itself is hard work and adding helpful information is key to a successful site. In this article, I'll share 10 tips on how to keep up with your blog expectations. Your blog should offer the following on a consistent basis for your readers indulgence. Check them out below:
1. Update Information
Information drives traffic. Your articles should be updated with in depth research that gives your reader something to hold on too. In other words, provide concrete solutions to a problem. Not only will these type of articles help you drive traffic to your blog but can also make you an expert in your field. Quality, current and helpful articles can create loyal readers..
2. Tender Loving Care

Just like we all want some TLC, from time to time our blogs do also. I do this by changing font colors, templates, adding/deleting plugins that are helpful or not. By removing clutter, I allow my blog to showcase what's most important. Basically, you get out what you put into your blog. If you're representing your business/service, wouldn't you want a blog that does just that?
There are two popular blogging platforms, WordPress and Blogger. WordPress has the biggest collection of plugins, themes, and other features of any blogging platform, while Blogger has somewhat restrictions to certain things. Evaluate and learn which one to choose. Either way, you are starting your journey to becoming a blogger. Once you've decided upon a platform, add your own tender loving care to it. The possibilities are endless!
3. What Are Plugins?
Plugins allow the opportunity to add increased features and functions that can help your blog and your readers. Plugins are a time saver! However, deciding what works best for your business blog takes a lot of trial and error. I created an infographic 5 Key WordPress Plugins to An Effective Blog you should consider installing on your blog/site.
There are hundreds if not thousands of plugins you can use. Hopefully, your goal for starting a blog is serious business. Treat it as such and you should see your blog progress.
A few of the most popular Plugins are as follow:
Google Sitemaps: The Google Sitemaps plugin automatically creates an XML sitemap, which can be submitted to many of the major search engines. The Google Sitemaps plugin will automatically inform the search engines (known as a ping) when you add any new posts or pages to your blog.
SEO Friendly Images: This WordPress SEO plugin automatically updates all images with proper ALT and TITLE attributes. ALT attribute is an important part of Search Engine Optimization. The more descriptive the ALT attribute of an image on your blog/site, the more useful it is to the search engines when returning image search results.
Fire-stats: Firestats tracks and act on the stats for your website. Learning out how your readers found your site can help you with promotion activities and improve your profit levels. It gives you a clearer picture of exactly what your visitors are looking for. This plugin allows you to find out the topics that are working out and those that aren't, so that you can tailor your information to their needs.
Social Bookmarking: The social bookmarking plugin adds the links to the bottom of your posts and lets readers quickly and conveniently bookmark a post with their preferred social bookmarking site(s). Some of these sites can help you generate traffic and improve your search engine ranking.
All In One SEO: The All In One SEO plugin enables you to add a title, description, and keywords to each of your posts. These can help improve search engine results and make your posts appear cleaner in the search results. It can also be used to ensure that visitors are highly targeted by providing accurate keywords.
Comment Subscription: The comment subscription plugin enables readers to sign up and be notified of any responses to comments they have shared. Add this little plugin to persuade interested visitors to keep returning to your blog.
W3 Total Cache: WC Total Cache improves the user experience of a site by increasing server performance and reducing the download times. It dramatically improves the speed and user experience of a site. A must for all websites!

4. Articles + Traffic

It's important to get traffic back to your posts. The more visits to your blog, the more likely people are to click on other links throughout your site. When your articles are related to your expertise, people respond by attracting to your products. Solutions to problems almost always brings back traffic; remember this as you're writing your next blog post.
5. Monetize Your Blog
Contrary to popular belief, the following phrase "build it and they will come" does not necessarily jive when it comes to blogging. Gaining traffic does take some time, but with the right mix of consistency, dedication, motivation and quality informative articles, you may end up with a reasonable amount of traffic.
You'll find that the types of methods of advertising you'll learn to use will quickly become an important topic to you. Once you've tried out some products of your own that have worked for you, then it's only right to send the elevator back down to help others. You can share these successes via an affiliate link, sponsorships, adsense and or your own products:
Affiliate Marketing: Most affiliate networks offer a data feed for the intention to promote their programs. You need to ensure that the product fits with your business needs. Slapping a bit of code into your site and expect it to miraculously turn your blog into a money machine isn't sensible. It takes careful planning, ad placement optimization, and some trial and error to get the best results. Some great affiliate marketing programs to join are: shareasale, blogvertise, linkvehicle, chitika, izea and aweber.
Sponsorship Advertising: Sponsored advertising is a great way to monetize some blogs. The more specific the topic of your blog, the more likely it can become a viable advertising solution for others. Your business blog's niche should make it easier to bag some sponsored ads. Use due diligence when search for Sponsorship networks to join. Check out the following sovrn, adthrive and media.
6. Themes

Whenever I find a blog theme that works for my business goals, I tend to stick with it. However, there might be times when you want something new and better. Just remember to let your visitors/readers know you'll be updating the look of your site before actually doing it. This will keep your readers in the loop of new and improved changes.
There are lots of beautiful theme designed templates in WordPress to select. A well designed theme not only attracts visitors but also reflects upon your business image. Remember, choose themes that add to the essence of your business by customizing its template to fit your needs. Make sure your theme selection is mobile-friendly. Visit this mobile-friendly test site developed by Google to check. Responsive themes are best.
7. Blog & Social Media Networks
The decision to join a blog and/or social media networks is totally up to you. You don't need to join every network out there but you should be on at least 2 of them.
Blog networks are great. Your ultimate goal for joining a blog network should be to connect with other blog owners. Some of these networks are established to bring profit to bloggers and (of course) to the network owner. Other networks are dedicated in promoting a long lasting memory over a certain topic that might help someone else in the long run. Google+ has many blogging communities you can look into.
8. Where to Join

The decision to join networks (like I mentioned above) is entirely up to you. Some of these networks work out for some by providing traffic, improving search rankings, and even with the general blogging process. Other bloggers would prefer to be on their own, especially the more popular ones. The main purpose of  joining some of these networks should be to connect with other like minded bloggers. Form a relationship to learn from one another and always include your website address. These networks can generate thousands of hits to a blog instantly. If you get invited or accepted into a network just be sure to follow their posting guidelines.
9. Back-up Your Files
As your blog becomes larger then life, always make sure to back up your article directory and image files. If you don't know how to do this, you can download a back up plugin and/or ask your hosting manager to email you a back-up attachment for your records.
10. What's In The Future of Your Blog

These 10 tips on how to keep up with your blog expectations should cover some of the basic needs as your blog continues to grow. Posting good content isn't enough anymore. Although it can often help you build traffic, but that's really all it will do. You should also consider giving your blog a purpose. The goal is to attract attention in order to eventually monetize that traffic. You want your visitors to return for more of what you're offering. Decide what's in the future for your blog by thinking outside the box.
About the author: Sonia Colon is writer/publisher of My Fashion E-Mall Blog, The Biz Buzz of A Latina Mom and biz owner at Books About Me. For additional powerful business articles and Internet marketing tips for maintaining a lucrative home business subscribe to her newsletter.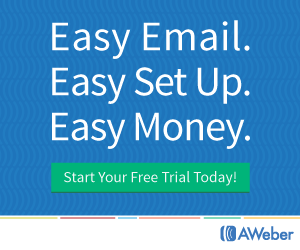 _______________________
If you liked this business marketing article, please share it with a friend or two by clicking on the social media icons below. Thank you!